14 June 2019
FrutoNyanya, a Russian baby food brand, is happy to welcome parents and children to the parks of Moscow to share joyful and tasty summer weekends.
On June 1 and 2, FrutoNyanya celebrated the beginning of a hot summer and World Children's Day. The brand launched a series of entertainment activities for children and their parents in the city parks Museon and Sokolniki. The brand zone was centered around a 3-meter high bright structure resembling a pouch with puree that the little visitors like so much. With a button pressed, the structure released a pouch pack with FrutoNyanya fruit puree flying out and landing on a parachute.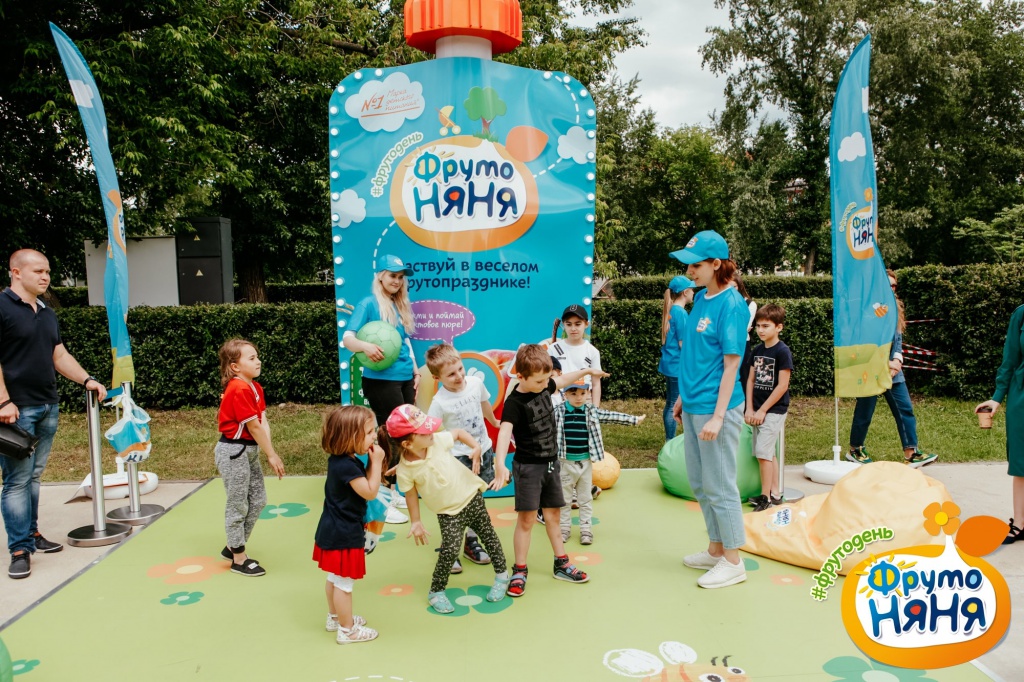 There were so many people willing to press the magic button that they ended up queueing. The excited kids were entertained by the animators playing games, blowing bubbles, dancing and playing puzzles. The most active participants received some tasty prizes – juice and children's favourite Fruit Pieces. Everyone could get FrutoNyanya water to quench their thirst in hot weather.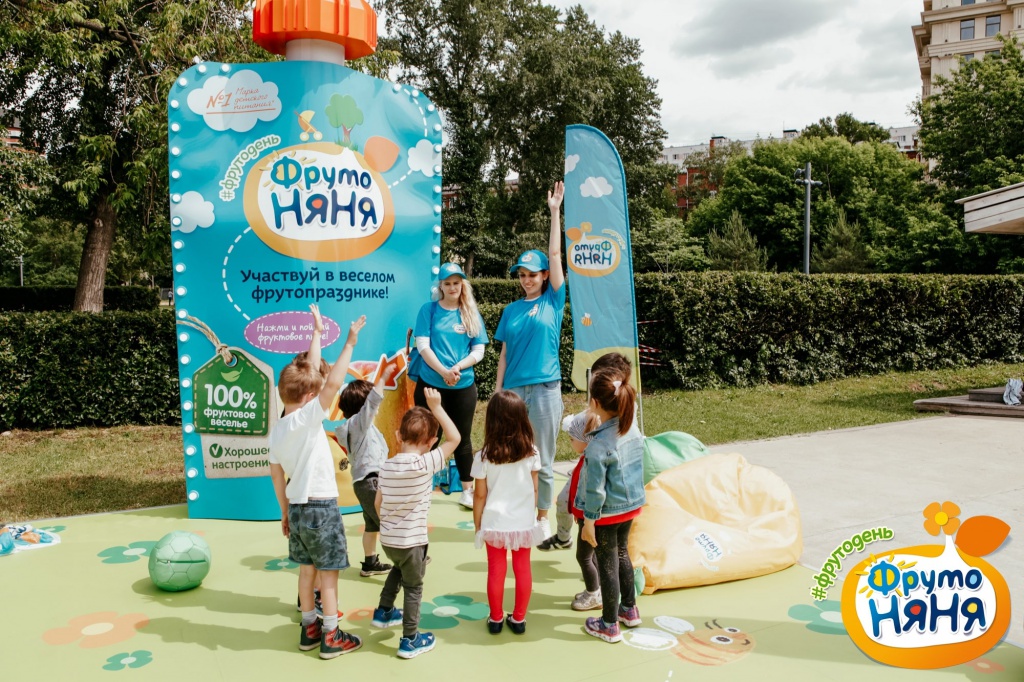 The puree flying out on parachutes and other entertainments prepared by FrutoNyanya took place in a special brand zone with a bright floor in the shape of a lawn accommodating soft puff chairs resembling ripe apples and pears.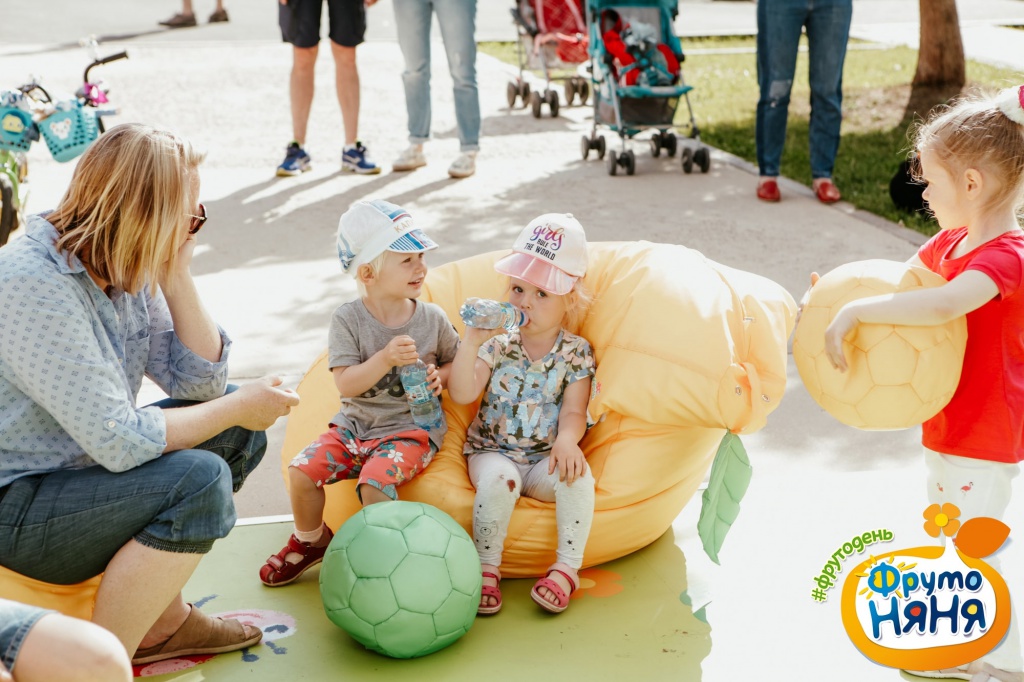 "Like any other BTL activities, the park events are to build a direct contact with our consumers. What is truly priceless for us is the joy of children and their parents. Such activities give FrutoNyanya an opportunity to bring our brand mission into life as we help parents raise their kids so that their life has as many happy moments as possible," Maria Kadantseva, Marketing Manager at PROGRESS, commented.
You can join and have fun with FrutoNyanya in Moscow from 10 am to 9 pm:
June 15-16, the Moscow Zoo and Izmailovsky Park;
June 22-23, Krasnaya Presnya Park and Sokolniki Park;
July 6-7, Gorky Park and Hermitage Park.
The photos from the events will be available in the official FrutoNyanya group on Vkontakte.