17 October 2017
The Deputy Prime Minister of the Russian Federation Arkady Dvorkovich, the Minister of Agriculture Alexander Tkachyov as well as the head of the Lipetsk Region administration Oleg Korolyov visited the PROGRESS plant on October 13, 2017, praising the quality and the range of our products.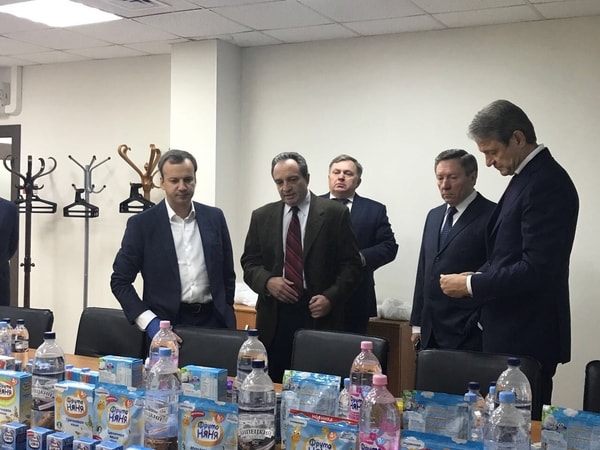 During the visit, the government representatives received a detailed briefing on the whole production chain, from the choice of raw materials to the shipment of the goods to the market. They saw the dairy and juice production unit and tasted various types of FrutoNyanya products.
"The Lipetsk Region is in good standing with the Agriculture Ministry. The regional government is actively working with the Agriculture Ministry, with the economic bloc. This is a territory of successful growth. Dramatic changes have taken place here in the last 10 years. The production volume, the quality of the goods, the huge product range and the structure of the economy are done correctly. This experience needs to be replicated across the whole of Russia," said Alexander Tkachyov.