"Adult" flavours customized to the baby diet have become a key global trend.
Leveraging the global expertise, PROGRESS, the manufacturer of the FrutoNyanya brand, also strives to advance in creating new recipes for babies that would enrich and shape their correct eating habits. The Company has taken a fresh approach to the traditional category by lunching puree with oatmeal cookies, apple puree with apple pie biscuits and puree with muesli.

This initiative has a solid rationale behind, which is to help moms and dads introduce their children to the adult diet in a comfortable, smooth and stress-free way. Till now, there were practically no intermediate links in the "fruit puree – full-fledged dishes" chain, with the exception of meat and meat & vegetable products for 8+ moths kids.

Now, with the new products from the brand, the "adult" flavours can be gradually addended to the diet of 6+ months babies – puree with apple, wild strawberry, blackberry & oatmeal cookies, puree with apple pie biscuit, vanilla and cinnamon extracts as well as fruit puree with muesli, oatmeal, rye and wheat cereals.

"As the baby food leader in Russia1, the great responsibility of FrutoNyanya is not only to ensure quality and safety of our products. We strive to offer our consumers the most innovative products in our market, anticipating their expectations and following the modern trends," Anna Ivanova, Marketing Director at PROGRESS manufacturing the FrutoNyanya brand, commented.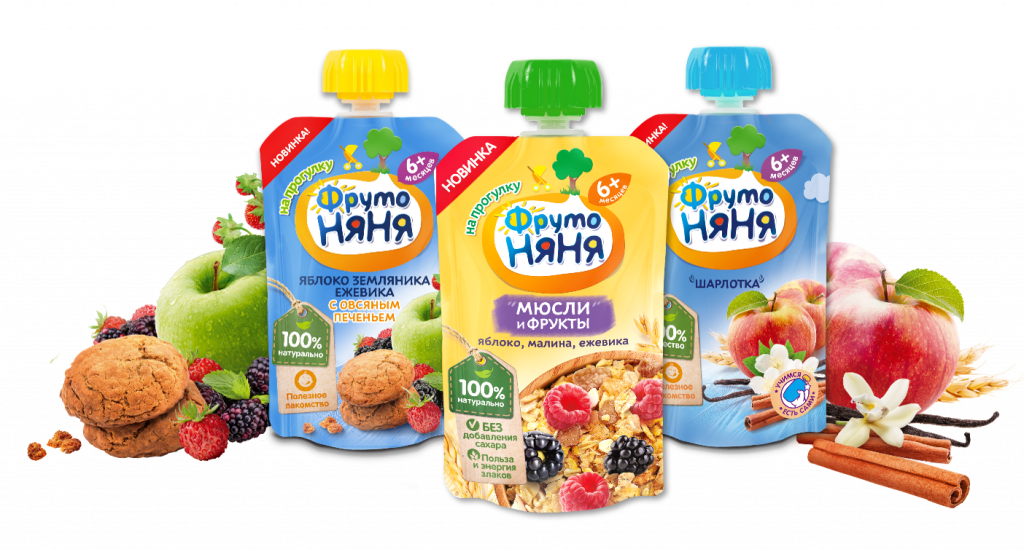 _______________________
1 According to the SCIF (Shopper-Centric Information Flow) Panel by ROMIR MONITORING STANDARD for the period from July 2019 to December 2019, PROGRESS had the largest audience among all those who lived in the 10,000+ Russian cities and bought the Baby Food category from July 2019 to December 2019.