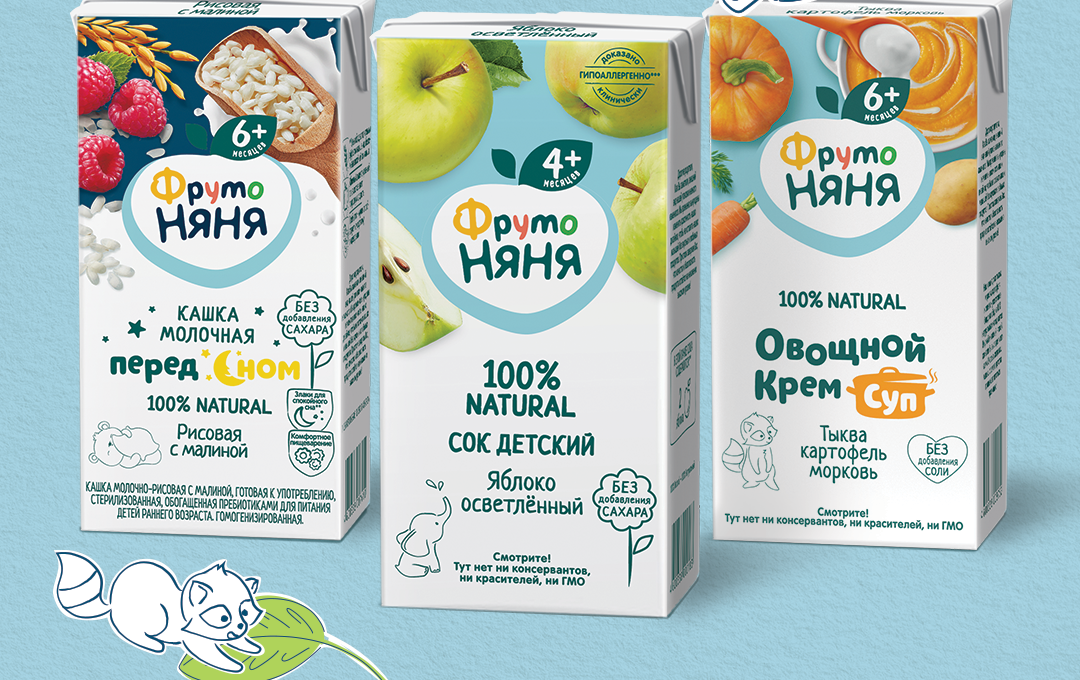 20 June 2022
The new minimalistic design is a temporary modification that will soon change the appearance of "Fruto Nyanya" products in Tetra Pak packaging. These changes will apply to children's juices and drinks, dairy products, as well as soups. From now on, on store shelves you will be able to see products with a new design and color imprinted on just 15% of the packaging. This measure will help reduce the risks associated with the supply of certain types of packaging raw materials:cardboard, special coatings and paints.

Replacing the previous patterns with a more concise design will make it possible to continue uninterrupted production in order to provide parents and babies with Fruto Nyanya"s favorite products. The external changes of the packaging will not affect the quality and safety of the products, they continue to remain at a consistently high level.

Fruto Nyanya products in the new minimalistic design are expected to appear in stores in June 2022.