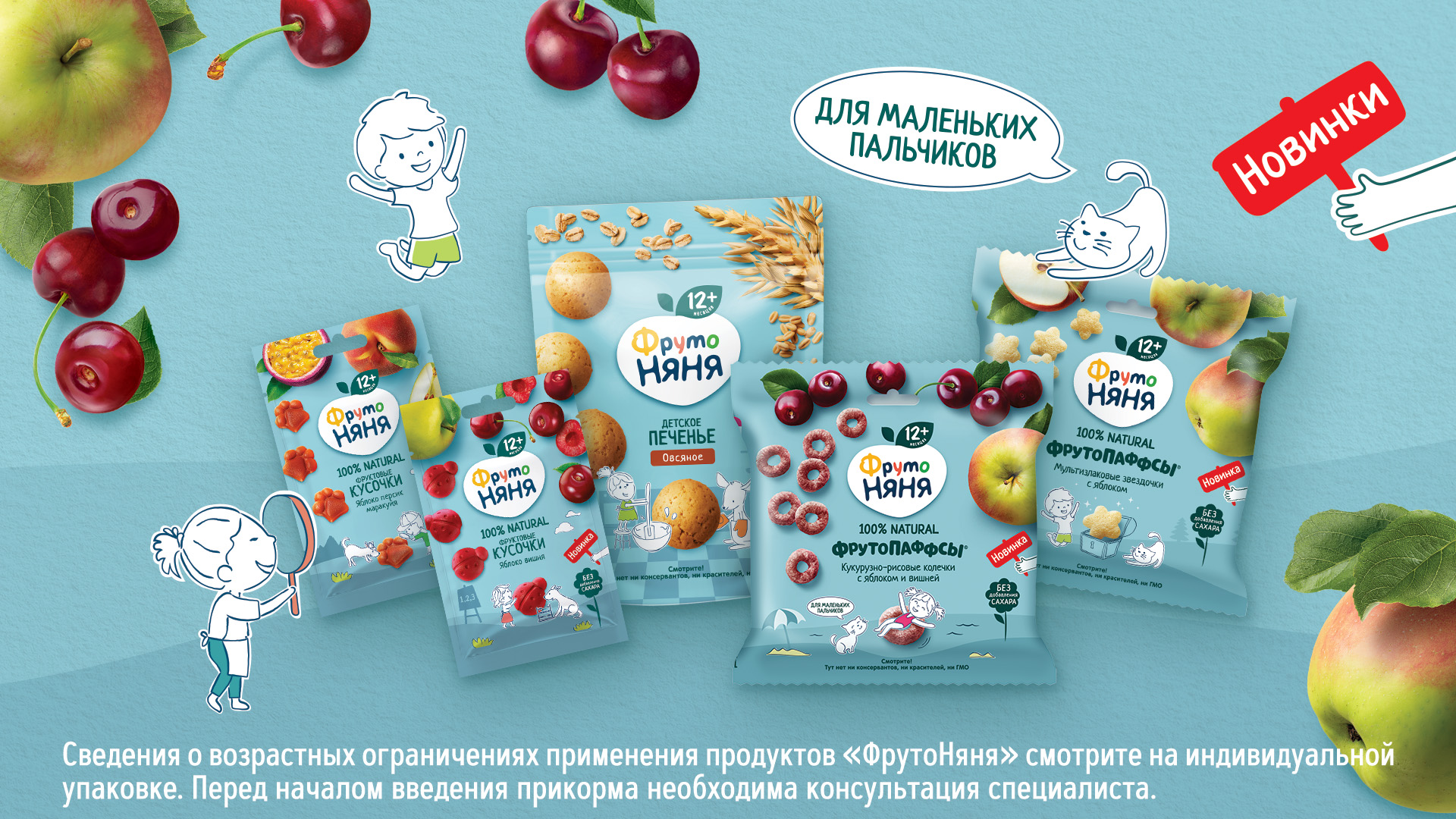 10 October 2022
The right snack provides the child with a boost of energy and good mood for the whole day. New healthy treats from FrutoNanny are made from natural ingredients. It is convenient to take them with you on a visit, for a walk and on a trip, to offer the baby in between his games and enrichment activities.
FrutoPuffs®
A crispy new release in the range of healthy snacks from FrutoNanny. Apple multigrain stars and apple and cherry corn rice rings are free of added sugar, any colorings and flavorings. FrutoPuffs® can be both a quick bite and a great addition to the children's breakfast or afternoon snack. You can just mix the stars or rings with milk, or add them to the curd. The benefits of cereals and fruits are provided in one product!
Fruit paws and ladybugs
New children's marmalade from FrutoNanny is made of fruit juice and puree. There is nothing extra in its ingredients: no added sugar, no preservatives, no colorings. An unusual shape of a funny paw or a charming ladybug helps to develop fine motor skills and baby imagination. Amazing tastes of apple-cherry and apple-peach-passion fruit will definitely appeal to the little gourmets.
Oatmeal cookies
The oatmeal mini-cookies from FrutoNanny are specially designed for small children's fingers. This healthy snack consists of natural cereals, as well as vitamins and dietary fiber necessary for the gastrointestinal tract, harmonious growth and development of the child. New convenient packaging with a ziplock will carefully preserve the quality and favorite taste of FrutoNanny oatmeal cookies.
Look for healthy treats from FrutoNanny in the shops of your city!